Chicago's Top 7 Neighborhoods For a Multi-Family Investment
Posted by Ted Guarnero on Tuesday, October 1, 2019 at 9:18 AM
By Ted Guarnero / October 1, 2019
Comment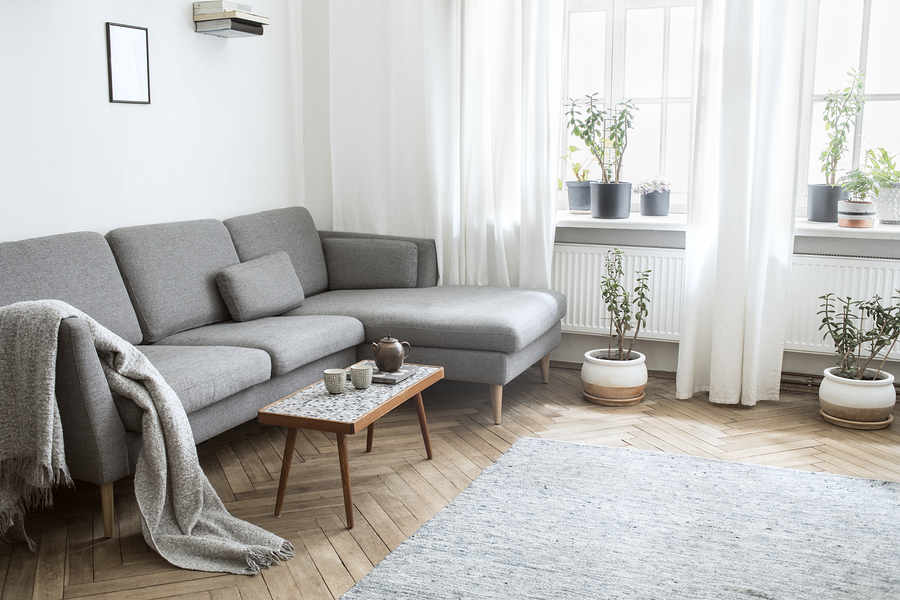 LIVE FOR FREE: We've identified Chicago's top neighborhoods for an owner occupied multi-family investment.
Buying a multi-family home in Chicago and having it be your primary residence has plenty of advantages, and it's a growing trend among young home buyers and millennials especially. Many of the smartest, most successful people in the world say buying real estate is one of the best ways to build wealth, and investing in a 2-4 flat can be an excellent place to start, regardless of whether you're a first-time investor or a seasoned pro. But with market conditions and neighborhoods changing seemingly faster than ever, just where are some of the savviest places to buy a multi-family home in the Windy City right now? Here's our short list…
Portage Park
The Portage Park neighborhood tops the list for a variety of reasons. First, it's a hotbed for smaller multi-family homes with between 2 and 4 units, so buyers should have plenty of options to consider at any given time. But along with a strong inventory, it's also a neighborhood that can be affordable for entry-level investors or even first-time home buyers looking to purchase a home and become a landlord all at the same time.

Logan Square
Logan Square was labeled an "up-and-coming" neighborhood several years ago. Today, it's established and one of the city's hottest locations for anyone to buy a home or condo. With that in mind, you'll probably have to pay a premium to invest in a multi-family home on today's market, but that doesn't mean it should be overlooked. If you keep a close eye on what's happening over in Logan Square, every now and then you'll see a hidden gem still finds its way onto the market that's almost guaranteed to give you a strong ROI right away.

Dunning
We love the Dunning area because it's a great location for buyers who might want more of a single-family home vibe without sacrificing possible rental income. Additionally, because the multi-family market in Dunning is almost exclusively two-flats, it's truly one of the better locations to consider if you're working with a tighter budget.

Lincoln Park
If you're able to play in the "deep end" so-to-speak, it's hard to argue against any multi-family investment in Lincoln Park. While a bit on the pricier side of things, renter demand will probably always be strong just about anywhere in Lincoln Park, especially if you find something close to DePaul or anywhere near the area's CTA "L" stations. Plus, Lincoln Park basically has it all, from historic brownstones and grey stones to full-fledge apartment buildings with 5+ units.

Uptown
Situated just north of Lakeview, we see Uptown as having incredible potential for a multi-family home investment right now. The new Wilson CTA station was completely overhauled recently (and it's absolutely gorgeous) and with several popular music venues right smack dab in the middle of the neighborhood, as well as its close proximity to the lakefront, Wrigley Field, and the Red Line, Uptown should continue to be a place renters want to live for the foreseeable future.

Rogers Park
If you don't think Rogers Park is an incredibly desirable place for a multi-family home investment right now, you aren't paying attention. New retail development around the Loyola campus has been booming for a few years now and when you combine the area's affordability with its direct access to the Red Line and the lakefront, some might say this part of Chicago is a sleeping giant from an investment standpoint.

Lakeview
The Lakeview multi-family home market is pretty comparable to what you'll find in Lincoln Park, which is why we couldn't leave it off the list. Options and opportunities should be plentiful and renter demand will probably always be strong here. And when it comes down to out-of-pocket cost, Lakeview is probably the cheaper location between the two, albeit not by much.