Chicago's Top 10 Neighborhoods For Buying an Affordable Condo
Posted by Ted Guarnero on Monday, January 13, 2020 at 1:37 PM
By Ted Guarnero / January 13, 2020
Comment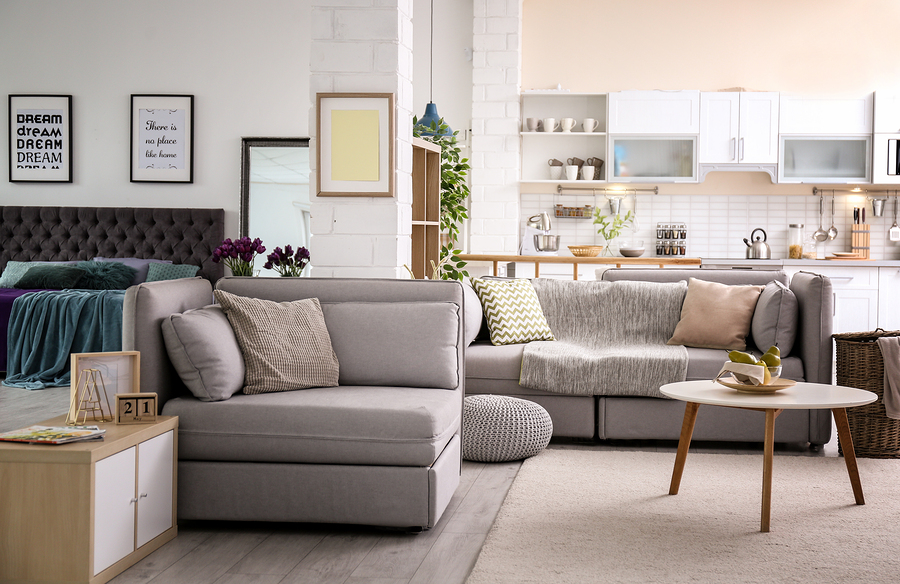 Apartment prices in Chicago are getting more and more expensive, which means many renters are finally starting to look at buying an affordable condo in a neighborhood or location that won't break the bank. And while the list of affordable places to buy in Chicago is longer than you might think, here's where we think savvy Chicagoans should buy an affordable condo heading into 2020.
Humboldt Park
Humboldt Park has been one of Chicago's more intriguing neighborhoods to consider for the last 12-24 months. Most adjacent neighborhoods like Wicker Park, Ukrainian Village, and Logan Square have been booming for awhile now, consequently making Humboldt Park the perfect secondary option for those who have already been priced out of the areas mentioned above. Right now, plenty of affordable places can be found on the market, but prices here are definitely trending upward, so the sooner you buy in Humboldt Park the better.
Pilsen
Pilsen provides a close proximity to the heart of downtown and easy access to transit. In many ways, it's probably the last location that's just outside of downtown and still relatively affordable. And of course 18th Street is filled with boutiques, restaurants, cafes, and some of Chicago's best taquerias.
Logan Square
As mentioned above, Logan Square home and condo prices have been on the upswing in recent years, and new construction single-family homes are among the priciest you'll find in all of Chicago. But that doesn't mean you still can't find a great deal on a vintage condo in Logan Square as well. That said, options are dwindling fast and affordable condos that do hit the market in Logan Square tend to move quickly, so act accordingly.
North Center
Although North Center is one of Chicago's top places to buy a single-family home, it's also a great place to consider for anyone in the market for an attached unit as well. Prospective buyers will find a pretty nice mix of lofts, vintage condos, and newer construction condo developments as well; but if you're looking to stay on the affordable side of things, lofts and vintage condos are probably your best bet for finding something that aligns with your budget.
Loyola
We absolutely love the Loyola Chicago area for an affordable condo purchase. Locals enjoy ultra easy access to both the CTA Red Line and the lakefront, and there's also no shortage of shops, restaurants, grocery stores, drug stores, and other community amenities along North Sheridan Avenue as well.
Albany Park
Wedged in between North Park and Old Irving Park, Albany Park is both affordable and a super convenient place to call home. Easy access to both I-90 and I-94 make it easy to drive downtown or to any of Chicago's North Shore or Northwest suburbs. In addition, you'll also enjoy nearby access to the CTA Brown and Blue Lines in case taking public transit is easier or more efficient for your situation. So, if an easy commute or easy access to transit is a top priority during your affordable condo search, Albany Park is a location that should definitely be considered.
Avondale
Avondale has recently made its way onto most "up-and-coming neighborhoods" lists, which usually means time to find a great deal on a home or condo is quickly coming to an end. Right now, condos in Avondale definitely haven't reached that level, but thanks to its growing popularity and a rapidly expanding restaurant and dining scene, it won't be long before Avondale fully transitions to being one of Chicago's hottest 'hoods.
Ravenswood
Similar to North Center, Ravenswood is widely-considered to be a top Chicago neighborhood for condo owners looking to transition into a single-family home. But that's not where the similarities stop. Lofts, vintage condos, and courtyard building condos are widespread throughout the Ravenswood area, and it's the perfect location for buyers who prefer more of a quiet setting, at least compared to other north side neighborhoods like Lakeview or Lincoln Park.
North Park
The North Park neighborhood is centered on North Park University and one of the best neighborhoods to find a great deal on a condo up on Chicago's far northwest side. Locals are close to all that Albany Park, Lincoln Square, and Ravenswood have to offer, and the collection of ethnic restaurants around the North Park area is actually pretty impressive too, which is great for foodies and anyone who loves to dine out regularly.
Lincoln Square
Lincoln Square has a distinct small town vibe that should be hard for condo buyers to ignore. The CTA Brown Line makes getting to and from Lincoln Square easy and Lincoln Avenue's character and charm rivals any other north side neighborhood in our opinion.
SEARCH CHICAGO AFFORDABLE CONDOS FOR SALE: