Where to Search Affordable Condos in Downtown Chicago
Posted by Ted Guarnero on Saturday, February 1, 2020 at 1:03 PM
By Ted Guarnero / February 1, 2020
Comment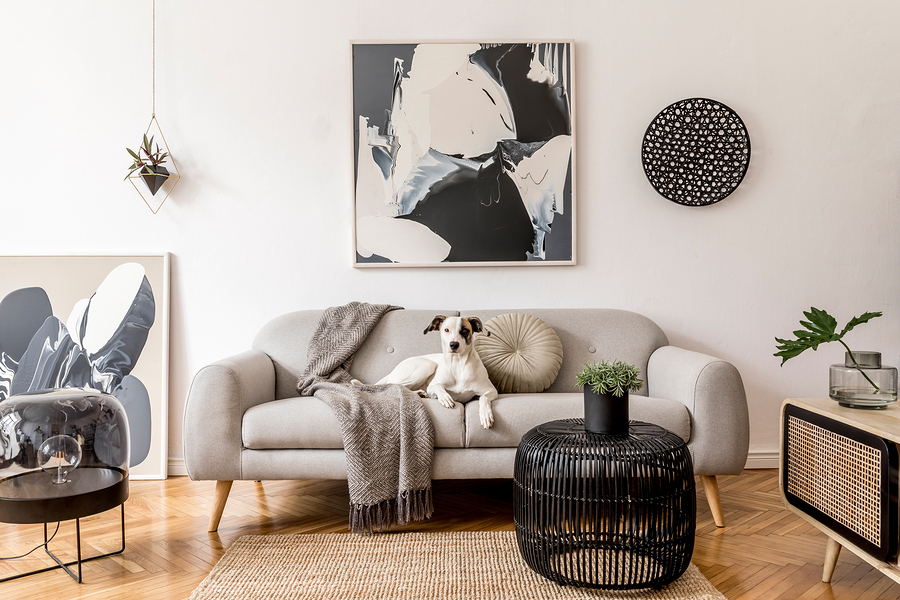 Affordable condos aren't always easy to find in the heart of downtown Chicago, and when something does hit the market, it usually moves pretty quickly.
With many first-time home buyers planning to enter the market in the coming weeks and months, some will undoubtedly be wondering where to search affordable condos in several of Chicago's hottest downtown neighborhoods. So to help get those searches started, we've outlined a number of top locations and condo buildings affordable condo buyers will want to check out below...
South Loop
Positioned just south of the Loop (hence the name) and right alongside the lakefront, some might say Chicago's South Loop neighborhood offers one the best locations from a value standpoint in the entire city. We recommend searching affordable South Loop condos in the following buildings.
Located at 520 S. State, Library Tower sits just outside of Printer's Row and is one of the few newer buildings you'll find in the area. While most one-bedroom condos at Library Tower usually price in the $300,000s, every now and then you'll find something in the $290,000s, making it one of the more affordable options in Chicago's South Loop.
While 1143 S. Plymouth may not be one of the South Loop's largest condo buildings, it's certainly a location that provides buyers with incredible value. At the time of this post, a spacious 2-bedroom, 2-bathroom unit was listed for $270,000, which is almost unheard of for a location this close to the heart of downtown Chicago.
River North
River North is widely considered Chicago's trendiest neighborhood so it shouldn't be surprising to learn that it's also one of the city's most sought-after locations, especially among younger buyers. And while it's not always easy finding value in the area, here are several River North buildings we recommend beginning an affordable condo search.
River Plaza sits promptly behind the Wrigley Building, which of course is one of Chicago's most iconic high-rises. Along with a premium River North location, River Plaza condos for sale offer adequate living space, easy access to all of the neighborhood's best shopping, dining, and nightlife destinations, and even a close proximity to public transit as well. Look for condos at River Plaza to start around $270,000.
The Marina Towers are among the most recognizable structures in all of Chicago and condo units you'll find inside tend to be more affordable than you might think. We of course love the building for its unique design and premium location right alongside the Chicago River, but that's truly just the tip of the iceberg when it comes to desirability.
100 E. Walton was built back in 1972 and sits just steps from Chicago's famed Magnificent Mile. The building's large collection of one-bedroom units is what makes it a great place to start an affordable condo search, especially given prices tend to fall anywhere from $200,000 to $320,000. Buyers might also find a studio unit or two at 100 E. Walton, which also start as low as $150,000.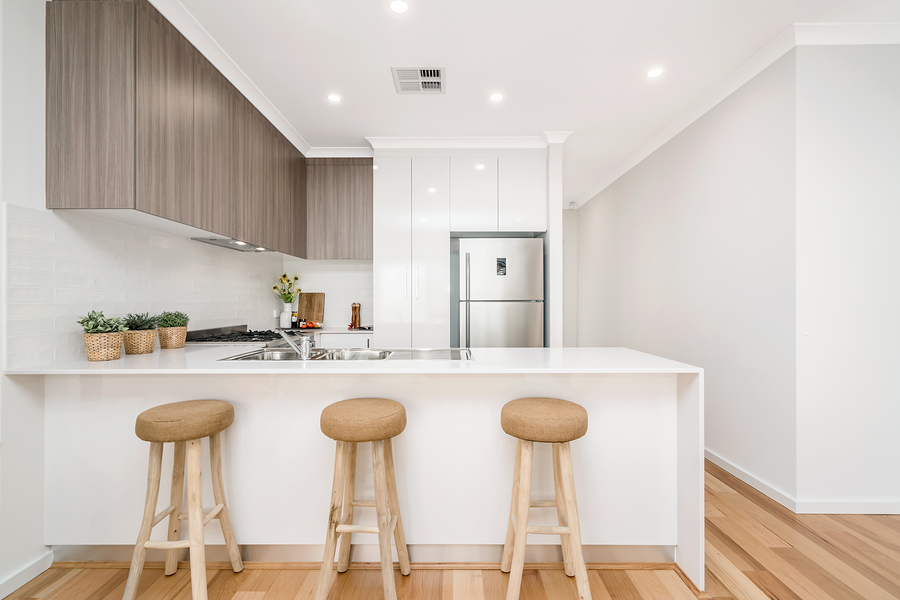 Gold Coast
The Gold Coast real estate market is typically defined by luxury condos and historic brownstones and row homes. But if you know where to look, it's also a place where buyers can find an amazing deal on a condo that happens to be located in one of the Windy City's premeir neighborhoods. Here are a few places we recommend searching affordable condos in the Gold Coast.
As part of Sandburg Village, 1255 N. Sandburg remains of the most affordable condo buildings in the Gold Coast. Inside you'll find 324 units, giving buyers a wide range of options in a good market. And despite being built back in the late 1960s, prospective buyers are often pleasantly surprised at how many units are update or remodeled.
Called Lowell House, 88 W. Schiller is a 30-story, 252-unit condo tower that usually presents buyers with plenty of options. Believe it or not, entry-level one bedroom condos at 88 W. Schiller can start below $200,000 and it's also not uncommon to find a two-bedroom listed for under $300,000 as well. Amenities at Lowell House include door service, an outdoor pool, tennis courts, extra storage, and more!
Streeterville
Streeterville is a lakefront neighborhood that is famous for Navy Pier, the Magnificent Mile, and countless other tourist attractions. But along with that, it's also a neighborhood that is loaded with condos in all price ranges, including the ones that won't cost an arm and a leg. Here are a few Streeterville condo buildings we recommend searching affordable units.
When it comes to affordable condos in Streeterville, DO NOT OVERLOOK Grand Ohio. Located at 211 E. Ohio, fully updated/remodeled condos at Grand Ohio usually price under $300,000 and each floor plan always feels open, bright, and spacious. The building is also pet friendly and includes a wide range of amenities that includes an indoor swimming pool, door service, a party room and sundeck, a fitness center, and more!
Lake Point Tower is famous for being the only building, residential or otherwise, that lies east of Lake Shore Drive. And thanks to its unique positioning, buyers will be hard-pressed to find an affordable condo around downtown Chicago that provides better views of the city and lake. On the high side, upper floor condos with three or four bedrooms might exceed $1 million but starter one-bedrooms at Lake Point Tower often price in the low to mid $300,000s.
The Loop
The Loop acts as Chicago's core downtown neighborhood. It's where you'll find the city's primary Financial District, the Chicago Theatre District, and world famous Millennium Park. Up unitl recently, the Loop wasn't necessarily known for residential development, but nowadays its a hotbed for luxury apartments and a few condo and loft buildings that feature affordable one and two bedroom units.
Built in 1912, the Metropolis condo building is centrally located and surrounded by the hustle-and-bustle that makes downtown Chicago so lively. Just a few short blocks from Millennium Park, The Art Institute of Chicago, The Chicago Theatre District, and endless shopping and dining along State Street, Metropolis offers a premium downtown location that won't break the bank, which as mentioned above, isn't always easy to find. Look for one bedroom condos for sale at Metropolis to start in the low-to-mid $200,000s while two-bedroom units in the building usually fall between $275,000 and $325,000.
Metropolitan Tower is one of our favorite condo buildings in the entire city. Its presence on South Michigan Avenue is absolutely unmistakable and even though you'll likely find prices in the $800,000s and above, Metropolitan Tower is also known to have smaller one-bedroom condos on the market that regularly ask under $300,000. Buyers will love its close proximity to all the downtown parks and the building also has a fitness center, resident lounge, and an amazing rooftop deck with stunning views of the surrounding cityscape.
Called Concord at City Centre, demand for condos at 208 W. Washington aims to only get stronger as the riverfront continues to develop further. In addition, you'll also be just steps from Chicago's Theatre and Financial districts, allowing for a big city living experience that won't disappoint.
SEARCH AFFORDABLE DOWNTOWN CHICAGO CONDOS BELOW